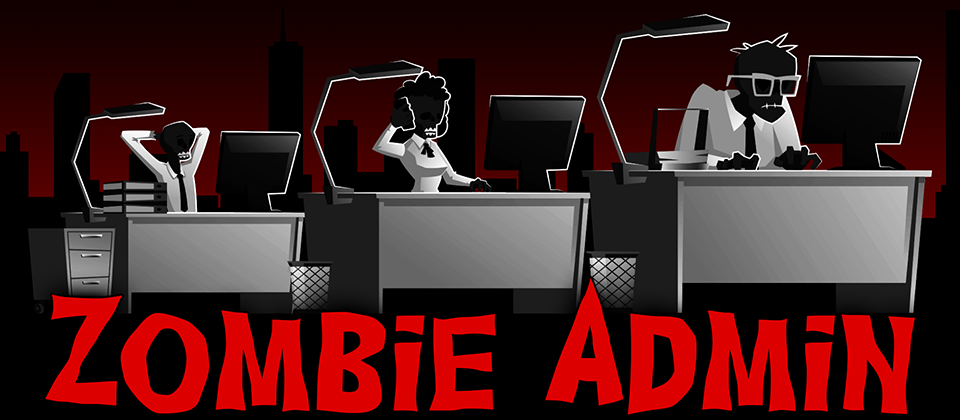 Zombie Admin
Linux Build and Steam Release
---
Updates and a Linux Build
We have made several improvements to Zombie Admin. To start, the level generator now features more variation. Weapons now work better in close combat against your undead coworkers. Zombies hit at close range get knocked down, opening up a way for you to escape, so you no longer get stuck with your back against a wall. Furthermore, we have completely reworked the descriptions of jobs to make them shorter, easier to read and funnier.
If you're a Linux user, you'll be pleased to know there's now a build just for you! Yes you! You no longer have any excuse not to join the fun.
Steam Release
If you don't like it here, you can also buy Zombie Admin on Steam - it works great with remote play together! And if you own a Steam Deck you'll even be able to do your job on the beach, on your commute, or while hiding in a bathroom stall at your actual job!
If you buy it over there, be sure to support us by leaving a review. It helps with visibility and would mean a lot to us!
We hope you have a great weekend and we'll see you at the office!
Emmy and Thomas

Files
Zombie Admin (Win/1.5.20)
151 MB
71 days ago
Zombie Admin (Linux/1.5.20)
156 MB
71 days ago